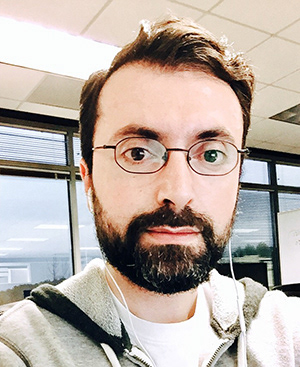 My name is Pedro Canhenha
I've been working as a UI/UX professional since the year 2001. My work experience has included a variety of different industries, namely Software Development, Interactive and Advertising Agencies, E-Commerce, Fitness and Wellness, Telecommunications, Financial Services, Supply Chain and Healthcare. 
I have extensive experience in Education, Innovation Labs, developing applications, web, native and progressive, also assembling, mentoring design teams. I've successfully structured and applied Design Thinking processes across different organizations, from Startups to established ones, in a variety of different verticals. I've also ventured into writing extensively on Design and Innovation, while also producing a variety of Illustration work across different Image Banks and Online stores.
I consider myself a hard-working person and I thrive to create products of impeccable design & functionality and pristine execution. I firmly believe in teamwork, thorough research processes, usability testing practices and achieving the best results through iteration and collaborative ideation. I also have additional work and case studies which I can showcase upon request. 
Specialties:
- User Experience (UX) Strategy and Design
- Usability Testing
- User Research (& Ethnology)
- UX Writing
- Interaction Design
- Creative Direction
- Visual Design
- Identity & Brand Design
- User Centered Design Methodologies
- Low and High Fidelity Prototyping
- Persona Development and Journey Mapping
- Information Architecture
- Content Strategy and Creation
- Digital Marketing
- Agile/Scrum Process
- Adobe Creative Suite
- Wireframing & Sketching
- Workshop Planning, Presenting & Documenting
- Print Design
- Motion Graphics
- Front End Development
- Responsive Design & Mobile Design
- Design Patterns
- Native Application Design
- Natural Language Processing
- Accessible and Inclusive Design
- Team Leadership and Management
- Design Education and Strategy
- Enterprise Software